THE SUPACE- A FAREWELL GIFT BY CJI TO THE INDIAN JUDICIARY
A new concept of virtual hearing ARTIFICIAL INTELLIGENCE has been introduced by Hon'ble Shri S.A.Bobde recently, named as "SUPACE". This is a complete blend of human and machine intelligence. The curiosity to know and have knowledge about a new thing automatically comes to the human mind. This blog, deals with the ARTIFICIAL INTELLIGENCE (SUPACE), it's working and uses in the Indian Judiciary.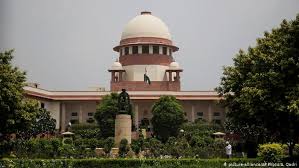 Nature & Significance of Law
Law has become a significant medium for every civilized nation. Theory and philosophy of law is called jurisprudence. Jurisprudence should always be the foundation for framing rules and laws of a nation. Law is a dynamic subject which changes with the changing needs of the society. Philosophers and Jurists have come up with different definitions of law in different eras. Nature of law has also been propounded differently by different jurists. John Locke's theory on Constitutionalism is worth mentioning in present day context because the theory of Constitutionalism is associated with the noble idea which means freedom from arbitrary government . This concept encourages protection/promotions of rights of people, rule of law and accountable governmental procedures. A country which lacks constitutionalism is a dangerous sign which should always be discouraged.
Distinction between Fundamental Rights and Human Rights
Rights are the reasonable privileges of people. These claims are ensured by law. According to law, rights are considered as the sensible case of the people which are acknowledged by the general public and affirmed by statute. It can be fundamental rights or human rights. The rights which are principal to the life of the citizens of a nation are known as fundamental rights. The primary contrast between fundamental rights and human rights is that the fundamental rights are particular to a specific nation, while human rights have overall acknowledgment. Fundamental Rights and Human Rights are essential for the presence and improvement of people. It makes a superior domain and better living conditions for individuals, and in addition, they, protect their nobility. Human rights and fundamental rights are key rules that remain at the premise of any fair and equivalent society.